How to Convert YouTube Videos to AVI
To download YouTube videos online and convert them to AVI video format so that you can play them on your multimedia devices? This article will give you the solution to convert YouTube videos to AVI format.
AVI format is common format for video and audio data on computer. The format was introduced by Microsoft in 1992, and is now widely used devices. To convert YouTube videos to AVI or other video & audio formats, such as MP4, WMV, MOV, MP3 etc you just download the 4Media YouTube Video Converter. It allows downloading and converting YouTube videos at one click: making everything easy and quick.
Step-by-step guide for how to convert YouTube to AVI on your computer:
Step 1. 4Media YouTube converter, or download Mac YouTube Video Converter if you are using Mac computer. Install and run the program.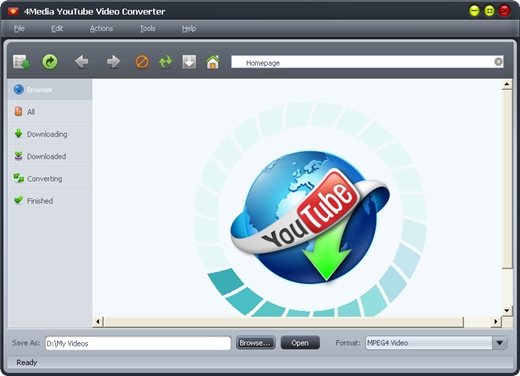 Step 2.New Downloads + conversion task
Click on New download button on the toolbar, and a new task window will come out. Just copy the URL of video on YouTube, and paste it to URL field.
Step 3.Output destination and format
In the Save As field, you can choose the destination folder by clicking on Brower button. Then you can choose the format you want from the Format dropdown menu. Converting YouTube to AVI, or WMV, MP4, MP3 etc, this program supports popular video formats for users to play on their devices.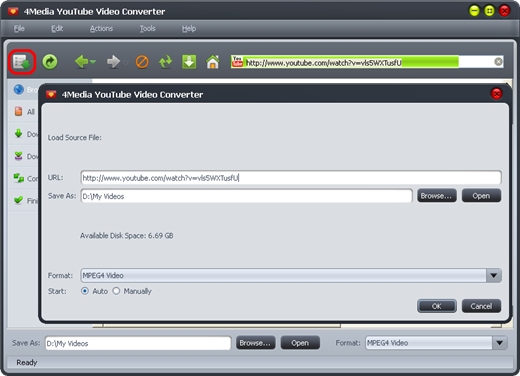 Step 4.Downloading and converting
Click on OK button in below, and the program will begin to convert YouTube to AVI or other format you chose automatically.
All done.
You may be also interested in:
Youtube HD video converter
Youtube HD video converter for Mac
How to convert YouTube video to MP4 on Mac
How to download YouTube video to iPod touch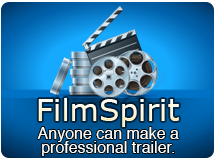 Featured Tips